Yesterday I went out for an easy and relaxed trike tride. Left a bit later than I planned (5:20 am) but it was still nice and quiet on the road. Some of the crossings on the N62 road were closed resulting in quite a hectic weekend in my village of Westdorpe due to heavy traffic. So I decided to ride the country roads and went east to greet the rising sun should the clouds give way.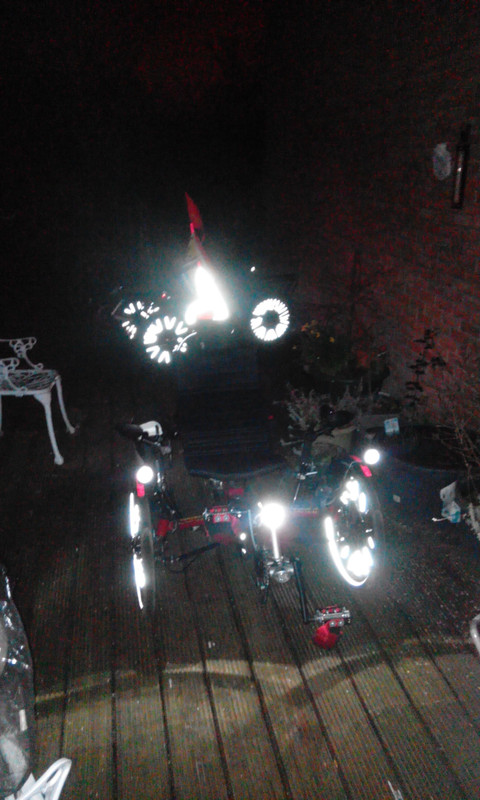 I pedalled in the direction of Overslag, Koewacht and Axel. And thistime I met just one driver in the "asshole category" who wouldn't dim his lights. So I gave him / her an Airzound serenade (some people just need some persuasion) and in my rear view mirror I saw the car swerve. I guess the message came across. 😉
I've decided to have my outdoor breakfast in Axel at the statue of the "Erpelkapper". That's the nickname for people born and raised in Axel like me. They (we) got this nickname because, back in the old days, after the potato harvest people from Axel went into the field with their hoe (local dialect: kapper) to find left over potatoes (erpels).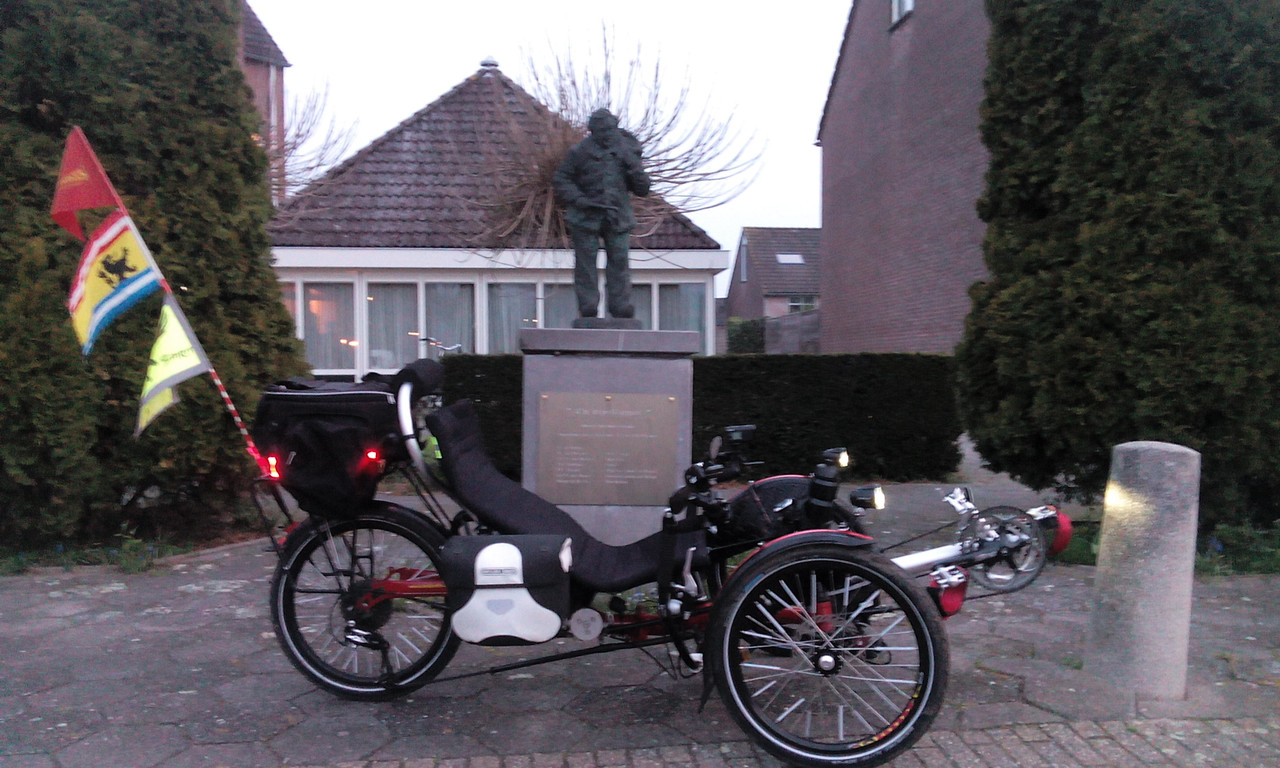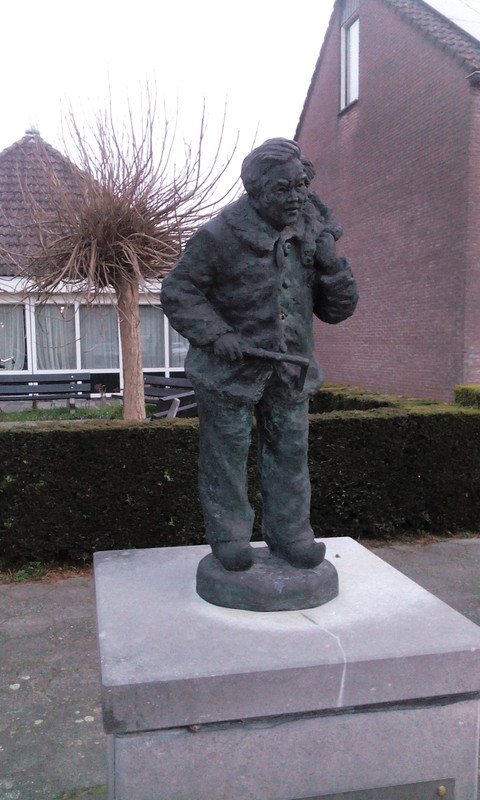 After that I returned home with in my mirror the sun trying to peek through the clouds. Even the sky had the recumbent-smile on this nice Sunday morning.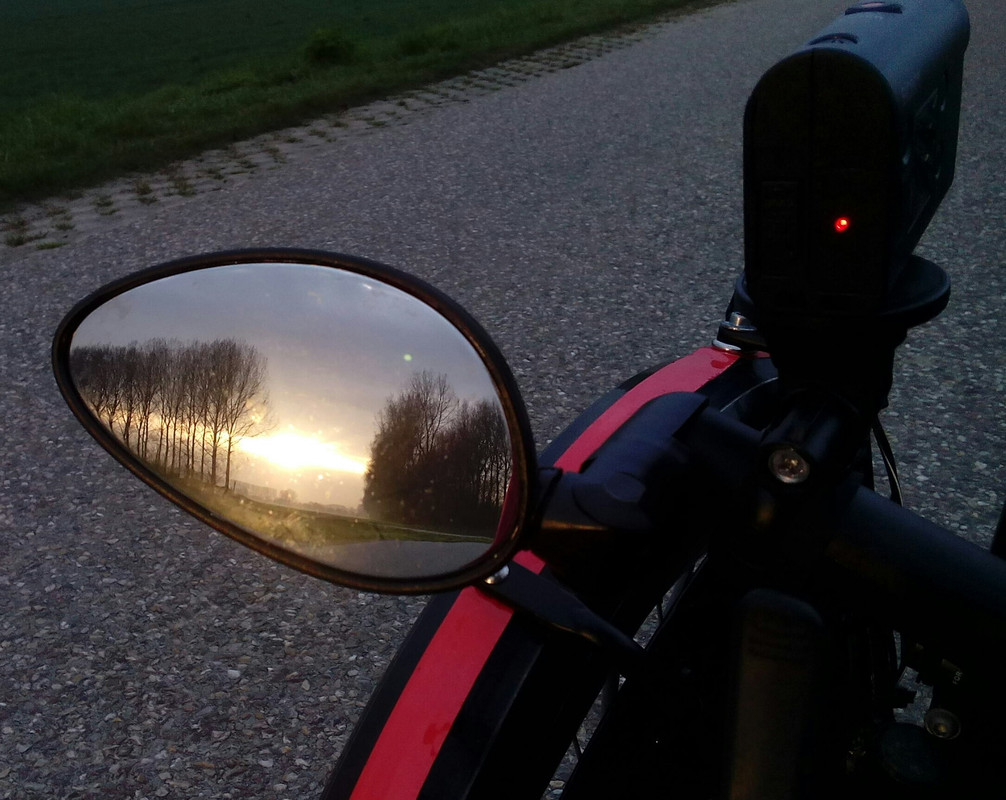 And just 10 minutes after I got home, it started to rain. Despite the forecast predicting a beautiful spring Sunday. But that didn't bother me, I had enjoyed a nice relaxing Sunday morning ride.