I've been riding a trike since november 2016 now. And as with most of the bikes I have or had, it's been gradually modified to my needs and wants. The trike itself as delivered by Rudy from Jouta Ligfietsen was pretty good to start with: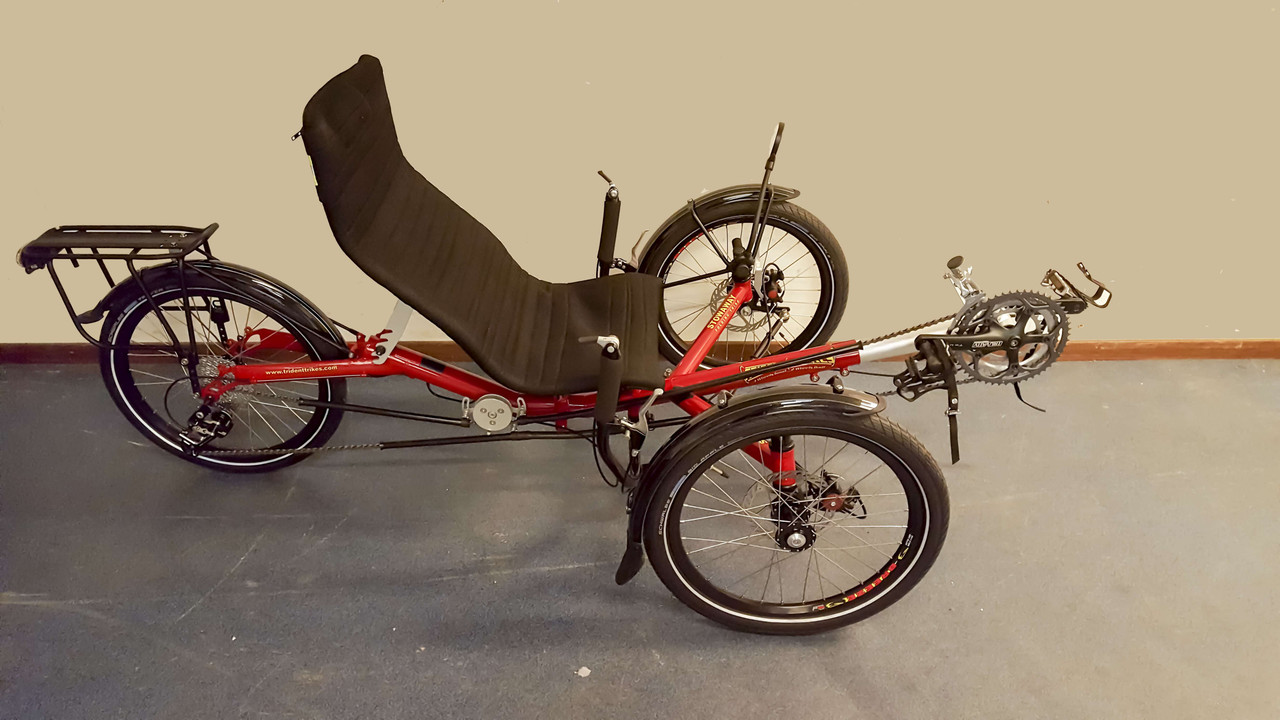 And although the Trident Stowaway has some standard accessories like a mirror, fenders and rear rack with light I started straight away with the first modification for commuting in the dark.
My first adaptations:
>Headlights and a better rear-light (Headlights powered by a usb powerbank)
>Spoke reflectors
And of course:
>A flag from Zeeuws Vlaanderen (zeelandic flanders) on my trike! 😉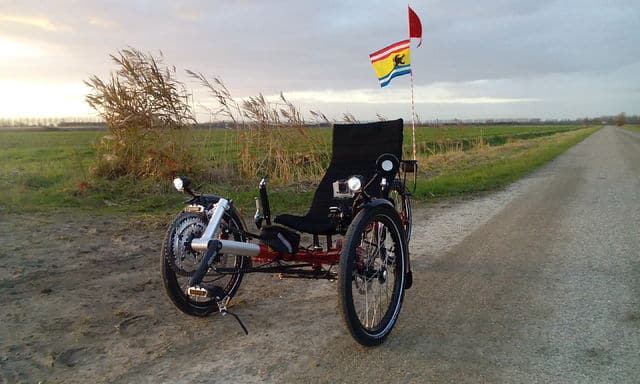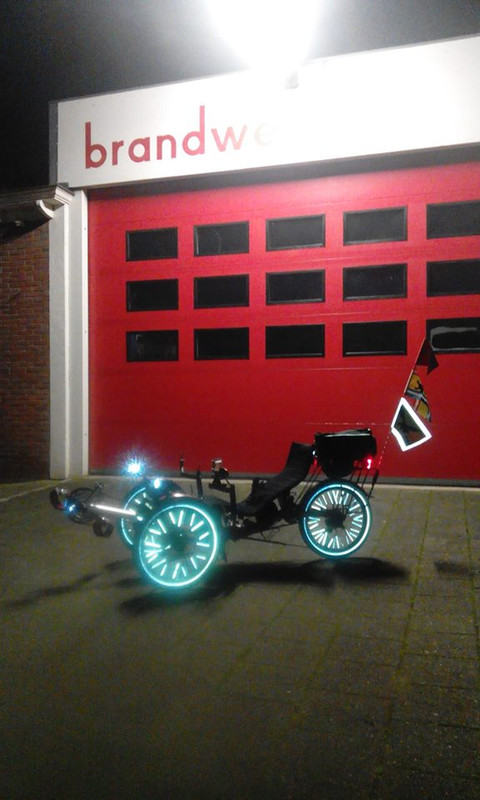 It's been years since I've last rode a recumbent bike, so switching from a "normal" upright bike to my trike took some getting used to. Especially getting on and of the trike. And as I am not a 20 year old any more, I've used bar-ends to make an little aid. I've started with 1 set of bar-ends, but added another set for more comfort (more hand positioning) and to mount a camera and phone.
I've also used the second set of bar-ends to mount 2 other mirrors. The one mirror on the Stowaway wasn't sufficient in my opinion and vibrated a lot.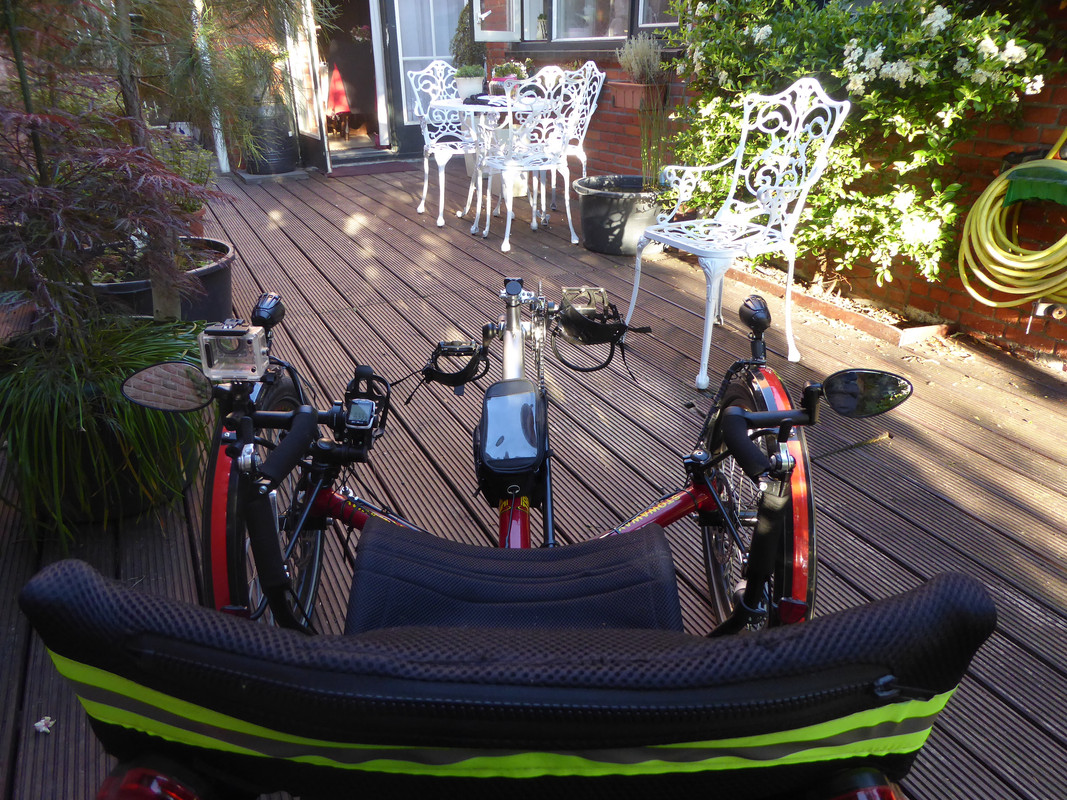 To prevent "leg-suck" I first tried out some home-made toe-straps with heel-sling. Worked out great, but never the quality as commercial ones. So I've replaced them with straps from Restrap. Great straps, match my trike color wise too. I'm not a big fan of clipless pedals. Don't get me wrong they work perfectly (used to have them on my MTB) but I like to ride my bike / trike with whatever I happen to have on my feet. Be it shoes, work boots, sandals (or even wooden shoes 😉 )
I'm also using pedal extenders, gives me less discomfort in hip and knees.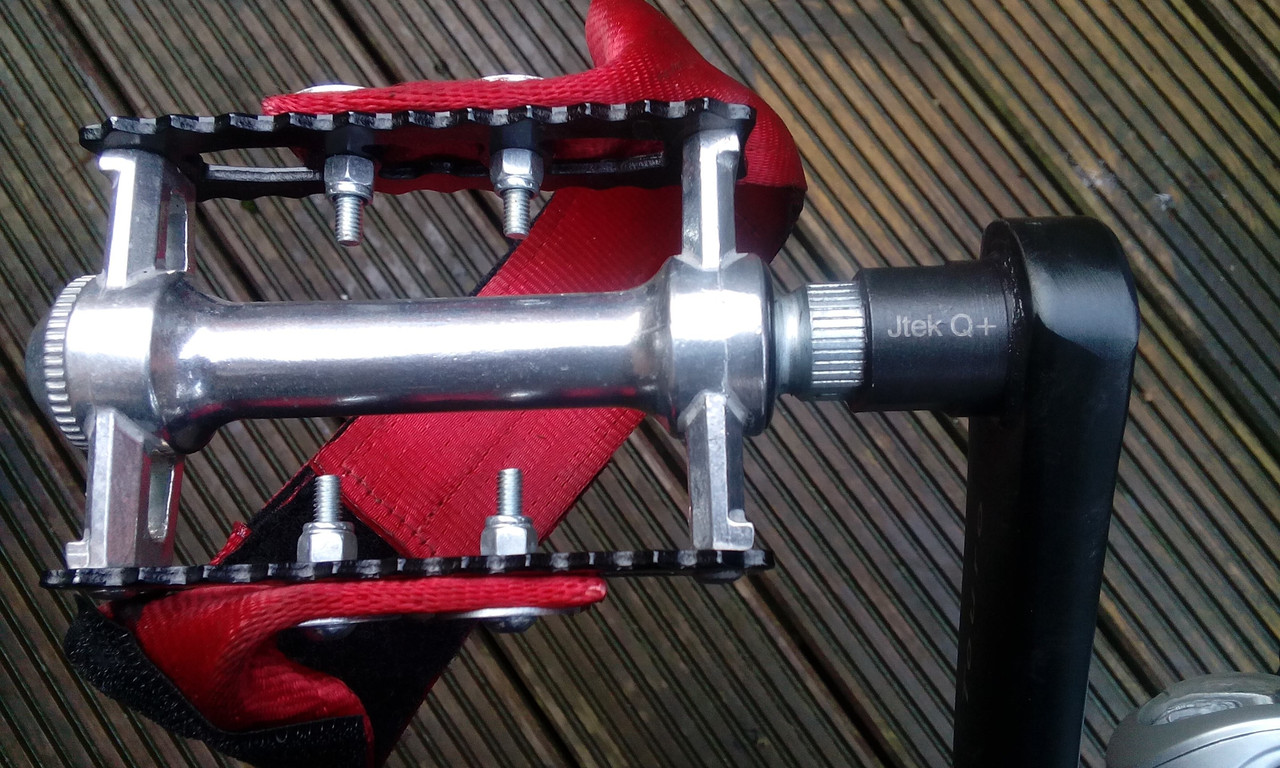 I had just 1 reoccurring problem with the trike: the mudguard mounts snapped after about 300 tot 400 km riding. And although Jouta did send me new mounts every time it happened (excellent service by Rudy!) we never really figured out why it happened. The cause might be the road conditions in this part of the Netherlands (hey, not all roads and bike lanes in the Netherlands are heavenly smooth tarmac!) combined with the fact that I've mounted my headlights on the mudguards. Eventually I've used aluminium diamond plate to strengthen the mounts. It works really well and they also keep splash water away from my legs, that's an extra advantage!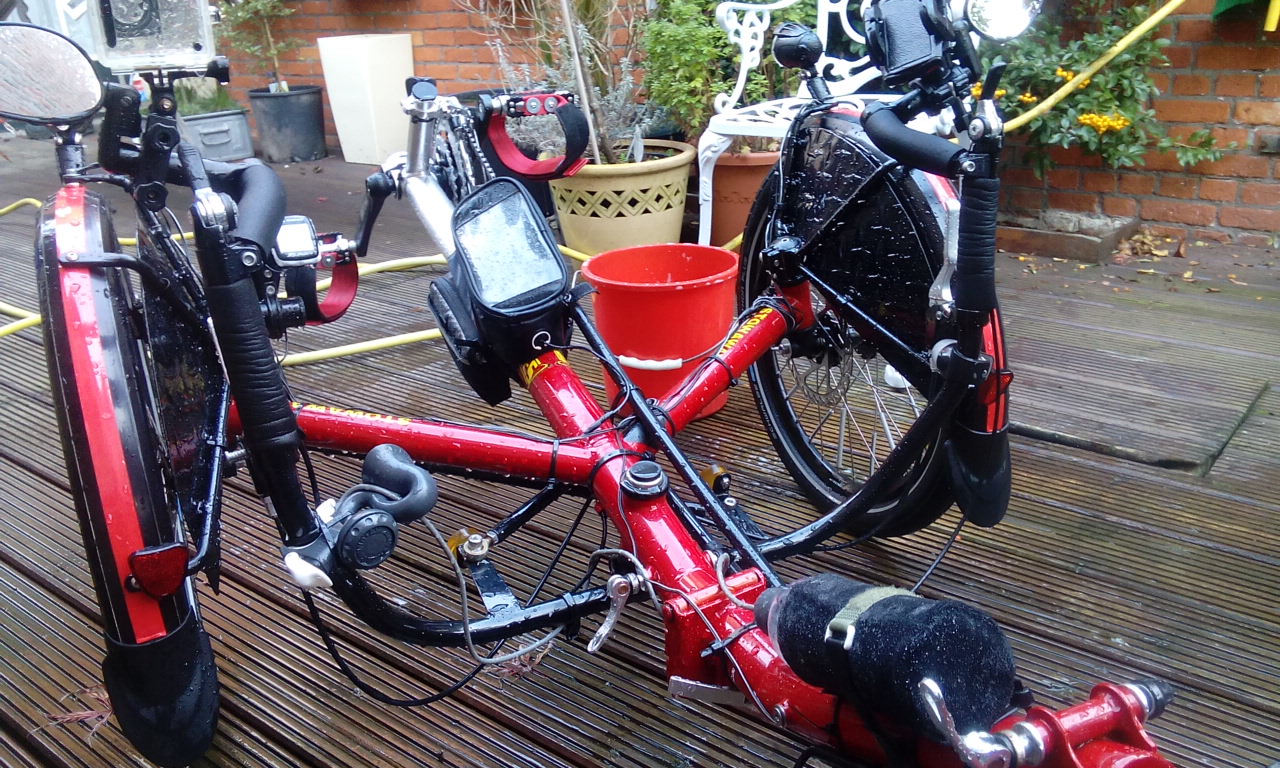 Something I really wanted from the start were side-bags. But to my knowledge, there are no commercial mounts available for the Trident Stowaway. So I've come up with a prototype made of central heating pipe. Quite successfully I might add, but to make it all a bit lighter I've made a second model out of 1 piece of pipe and mounted it on the Trident neck-rest I've bought. The bags are in a better position now too..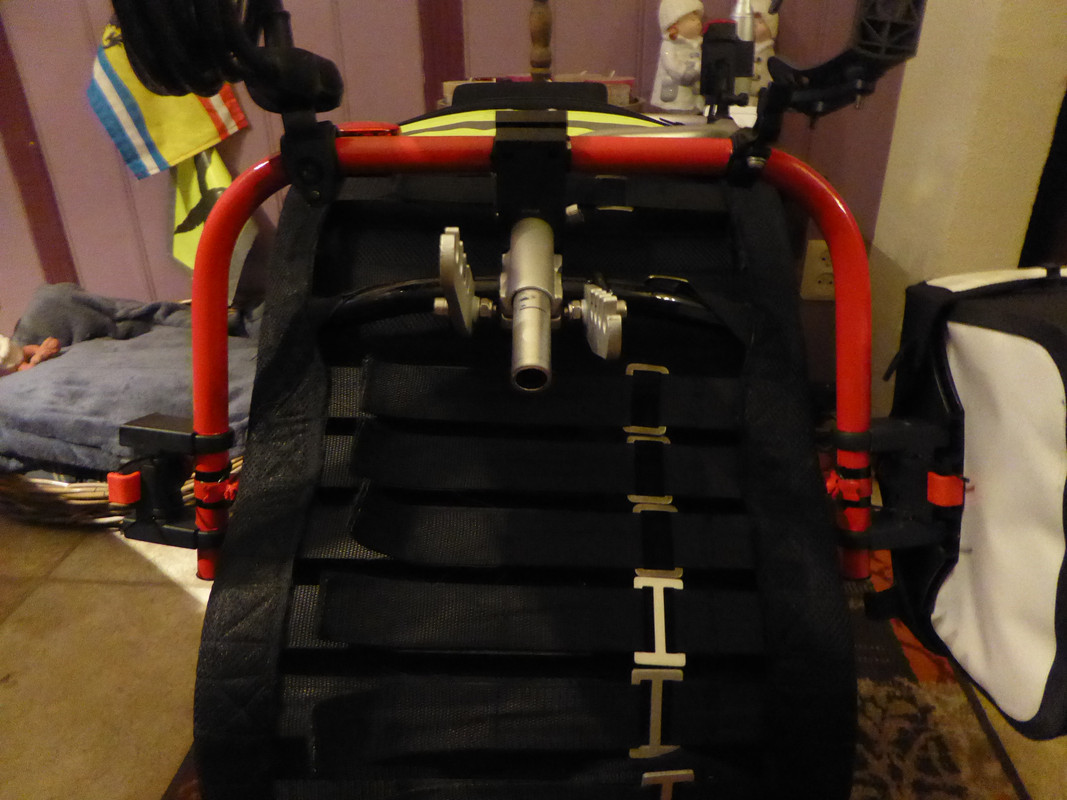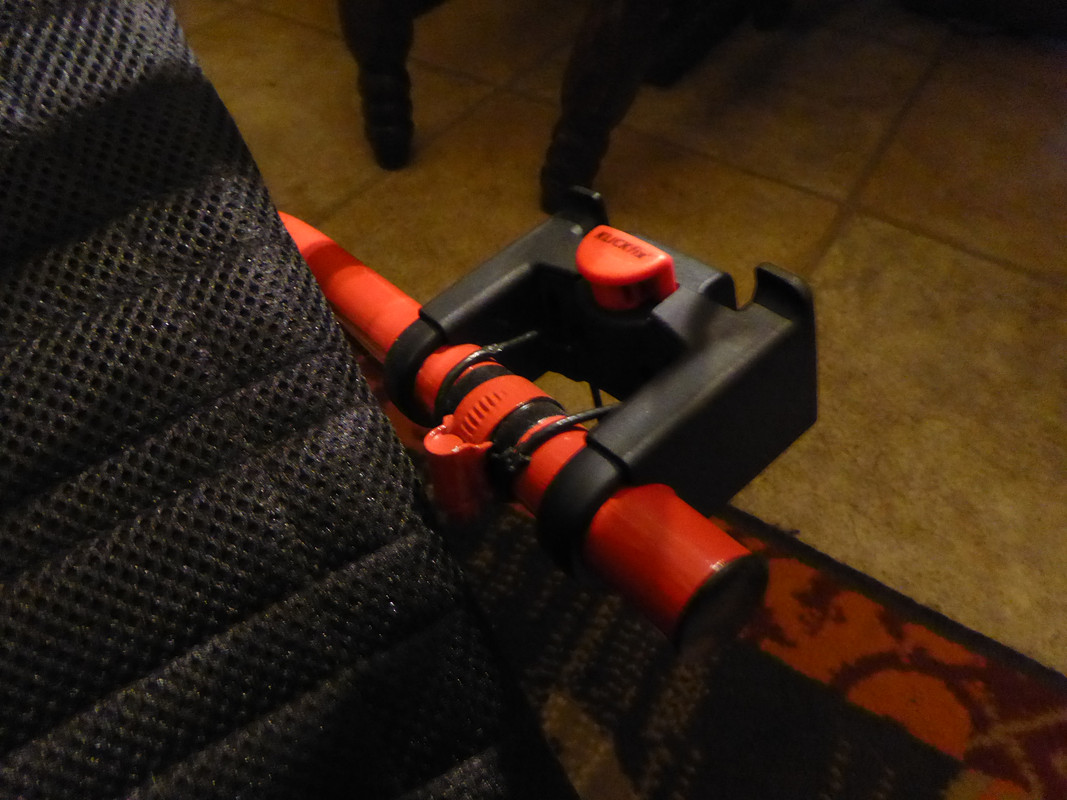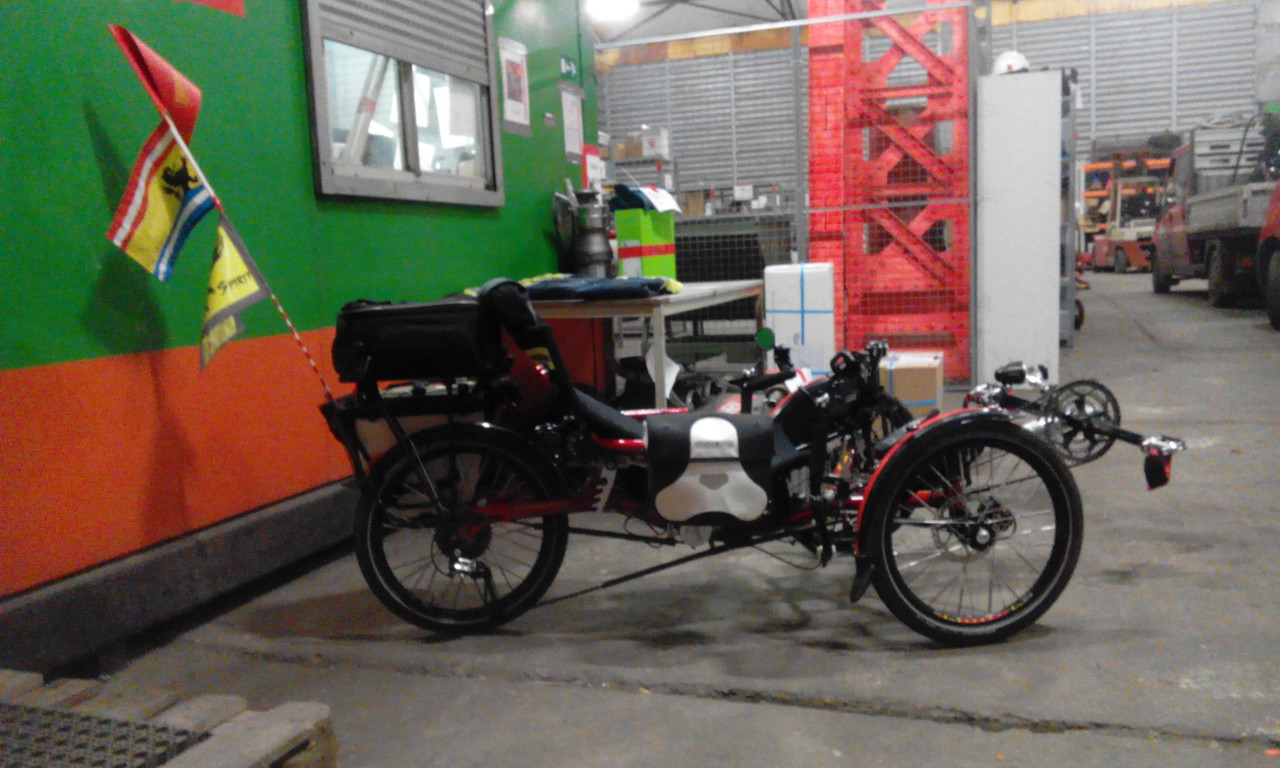 All in all, I think my Stowaway has become a very personal trike. Modified to my needs and wants and personal taste. Very well suited for relaxing commute rides, touring, long distance riding and most important: enjoying every ride!!