As some of you know, I like vintage bicycles. You've probable seen some photo's of my 1973 Flandria come along here, on my timeline on twitter or PedalBuddies. If not, let me introduce you to this old belgian bike: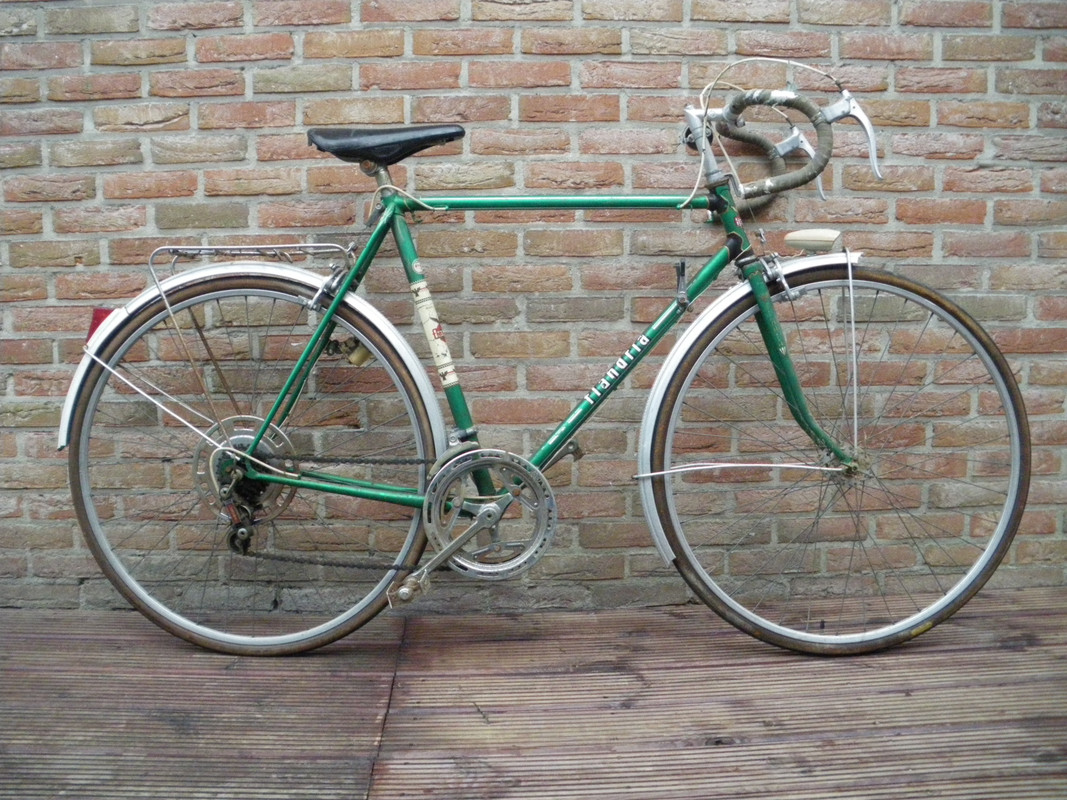 Saved from a shed and bought as a restoring project, main intention was to preserve and tinker with the occasional ride. As my main bike is a 2012 Surly Disc Trucker, a real all-rounder! But even during the first ride, this Flandria felt so good it has become my first option for "free rides" leaving the Surly mainly as a commuter bike. The old beast rides like a dream and is a perfect fit. Double luck on an online auction buy! 😉
Most vintage lovers told me to leave the bike "as is", considering the corrosion spots and scratches as battle scars on the bike. Preserving it as an pure original. At first I agreed with them. But having done some very nice rides discovering how sturdy this bike is and how comfortable the ride is, I'm having some doubts.
Doesn't a bicycle that's a perfect ride (or as perfect as possible) deserve matching looks? So I'm thinking about revamping this bike. In my mind, it already had several make-overs with the preferred combination of a black frame and all things chrome getting a copper plating. Give it a luxury look to fit the luxury rides. If you know what I mean. Only problem might be finding decals again. Even if it's only the Flandria logo on the headset, that would be enough to link to its history.
What do you think? Restore or revamp?